2021 Dodge Charger SRT Noblesville IN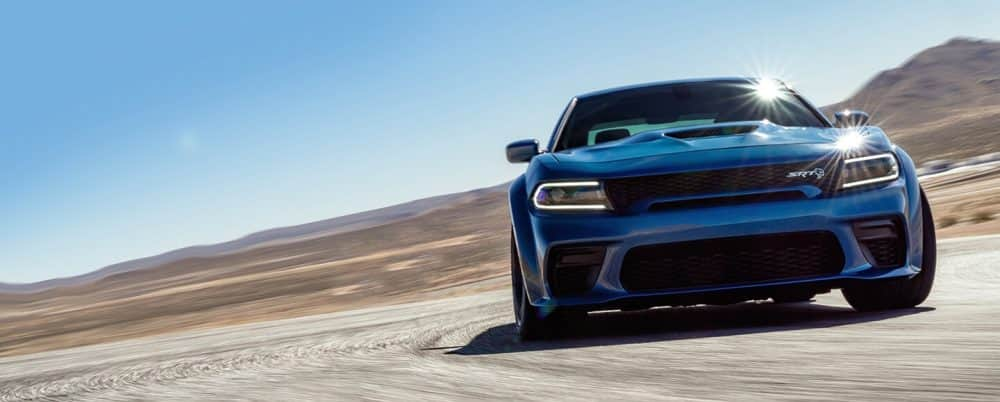 2021 Dodge Charger SRT
Brought to you by Kahlo Chrysler Dodge Jeep Ram
Well, folks, the beast is here! The 2021 Dodge Charger SRT has officially been released, or should we say, unleashed. We are especially excited about the Hellcat Redeye, which continues to be the fastest and most powerful mass-produced sedan in the entire world. This is the type of vehicle that you can never get sick of. Whether it's because of the power, or the attitude, there is a lot to love about what you can find with this sedan. That is why we want to spend some time going over what makes the Charger SRT such a special vehicle, and how, in 2021, it somehow manages to be better than ever. Let's just say, you can never go wrong with the 2021 Dodge Charger SRT, and we're here to tell you why.
What does the SRT Hellcat have to offer?
In 2021, the SRT Hellcat lineup is as powerful as ever. The very first thing we want to go over is the supercharged 6.2-liter HEMI Hellcat V8 engine. This engine has received a boost in horsepower, as it can now offer you 717 horsepower, and up to 650 pound-feet of torque. Paired up with an eight-speed automatic transmission, even fuel economy is being optimized to make sure that you are getting power, but never at the expense of unnecessary fuel consumption. Some ways that this engine helps to be this efficient include a Torque Reserve, high-strength steel prop shafts, 41-spline half shafts, After-Run Chiller, and SRT Power chiller. Power is never something you'll be missing, not when you have 717 horsepower to work with.
What kind of performance features enable this sedan?
Many different performance features help to make sure that the Dodge Charger SRT works overtime to give you the kind of power that you are looking for. One thing that we really want to go over is Launch Assist. This system helps to fix one of the biggest problems that has plagued vehicles like the Charger SRT, which is wheel hop. This happens when the tires quickly slip and then regain traction. This kind of event can severely damage your driveline, and most of the time, the only solution was to back off the throttle. Launch Assist, however, can detect wheel hop, and an engine control module momentarily reduces torque to help maximize the traction without you ever having to lift off the throttle! Other performance features include Line Lock, an Adaptive Damping Suspension, electric power steering, a larger induction air box, and Torque Reserve.
Can you tell me about Dodge//SRT?
In the 2021 model year, the SRT heart of Dodge has been transferred to every model across Dodge's lineup. That means that the Challenger, the Charger, and yes, the Durango, all have SRT options to make sure that you are getting the power you are looking for. Dodge has officially become the most powerful brand in the automotive market today, and the Dodge Charger SRT in particular is impossible to ignore. You'll be impressed with all of the features, the engine underneath the hood, and the unique styling that only Dodge can give you.
Dodge Charger SRT at Kahlo CDJR
Anyone who is looking for a powerful sedan with four doors needs to really stop by our dealership to see our Dodge Charger lineup. These vehicles are waiting to be utilized, and the engines want to be revved. Stop putting off buying your dream car. The 2021 model year is the perfect opportunity to jump headfirst into the SRT lineup and make yourself a part of history. Kahlo Chrysler Dodge Jeep Ram has an impressive inventory, and we have sales professionals who are waiting to help you!