Community Involvement
Kahlo Chrysler Dodge Jeep Ram's Community Outreach
Here at Kahlo we take pride in supporting and being involved in our local community! Here are some current events and groups as well as dealership news to share:
Kahlo Wins Local Award
Kahlo is honored to have recently received the Readers Choice Award for Best Auto Dealer (New Cars) from The Times of Noblesville!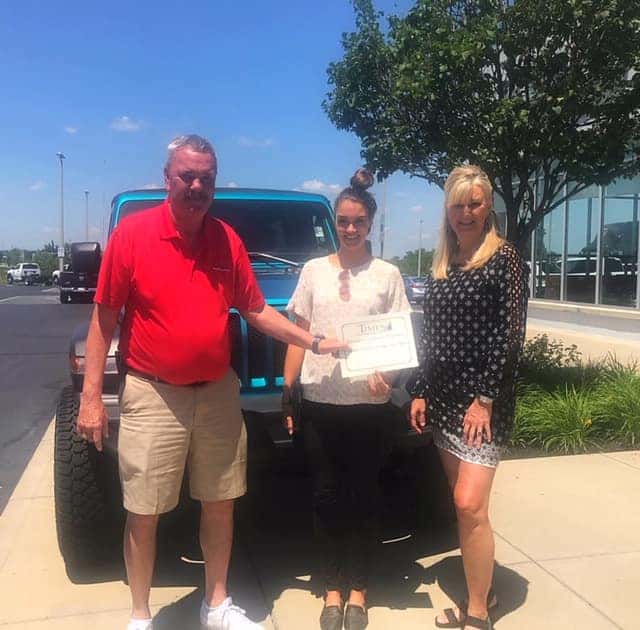 New Article on My American Dream
Check out the new article on My American Dream in the June issue of Noblesville Magazine!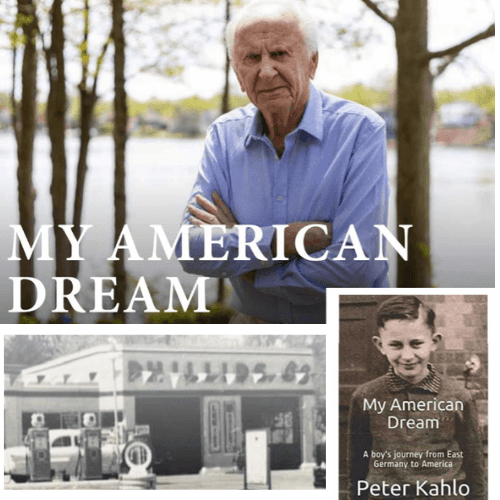 ---
Hoosiers Helping Heroes Partnership
Kahlo has partnered with Tony Katz and WIBC for Hoosiers Helping Heroes. We are forever grateful to the nurses, doctors, and hospital workers across Indiana, and the nation. These medical professionals are risking their lives to save the ones we love.  We will be providing meals from local restaurants, snacks, and drinks to all staff at different local hospitals.
---
Great Article on Pete Kahlo's new Book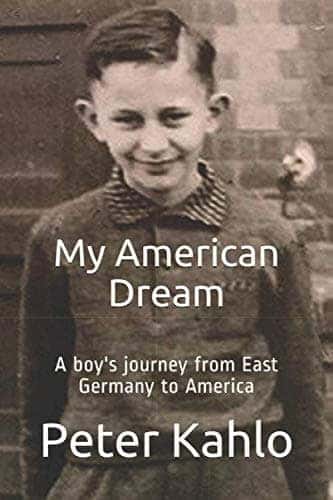 As mentioned here, Peter Kahlo, the original owner of Kahlo CDJR has published a book! He writes about his experiences coming to America from Nazi Germany and opening the dealership called "My American Dream". Check out this great article on Pete Kahlo's new book: http://youarecurrent.com/2020/01/25/kahlo-writes-autobiography/
---

Kahlo Sponsors Monthly Article – Read About Kahlo's Staff that are Veterans
We are pleased to  announce we are sponsoring a monthly article called "The Thin Line Spotlight." This month they featured Kahlo employees who are Veterans. Follow the link to read:
https://issuu.com/tombritt/docs/noblesville_0220_issuu/24?fbclid=IwAR28FK_QsN6-v0HAf_Ys-q-MrHms6LXffLPIwNQtSklyvALeRiSCwjgpgv4
---

Humane Society of Hamilton County Free Microchip Event
Kahlo and the Humane Society of Hamilton County will host a free microchip event, where you can your pet chipped for free.
When: Saturday, January 11, from 9 a.m. to 12 p.m
Where: The event will be held at Kahlo Chrysler Dodge Jeep Ram, 9900 Pleasant Street, in Noblesville.
Kahlo will provide the free microchips, a maximum of two chips per family, to the first 50 animals at the event.
_____________________________________________________________________________________________________________________________________
Habitat for Humanity
Kahlo has been a proud sponsor of Habitat for Humnaity for the past two years. We are so grateful to have been a part of this wonderful event.
Here's our 2019 on-air interview from the #HabitatforHumanity build at Fox59.
Boys & Girls Club
On October 13, 2018 Kahlo hosted the Raminator Monster Truck at our dealership. The public was invited to take free rides in the Guinness World Record holding monster truck and we accepted donations for the Boys & Girls Club of Noblesville. The event was an overwhelming success with nearly 500 people in attendance who raised over $800 in donations.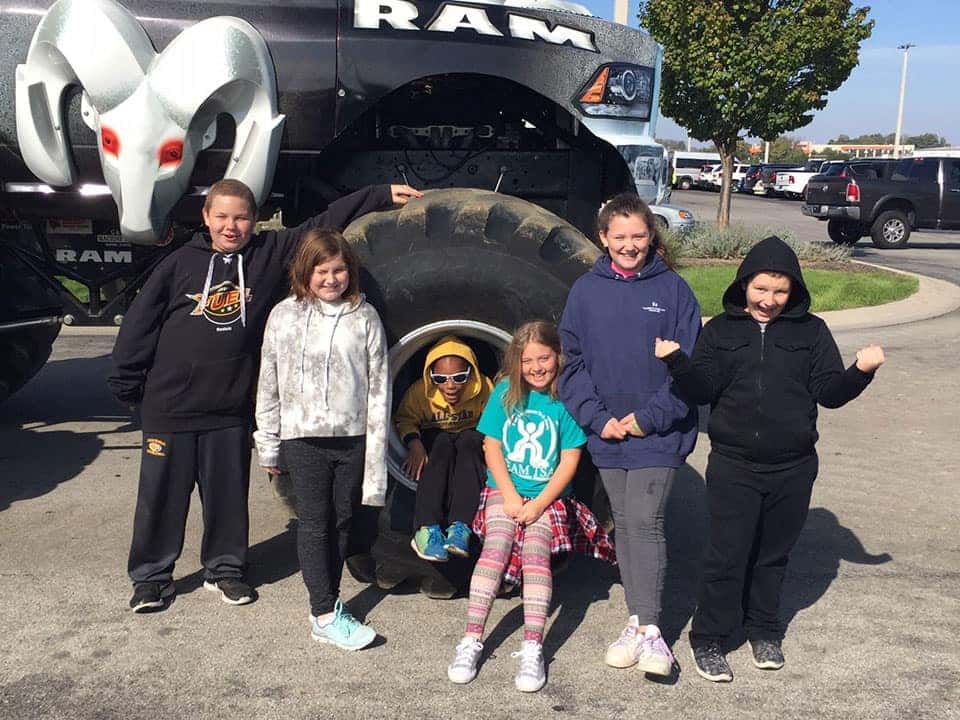 Humane Society of Hamilton County
The Kahlo family has supported the efforts of the Humane Society of Hamilton County for over 10 years. As Indiana's only open admission, truly no-kill animal shelter, we strongly believe in the Humane Society's pledge that every adoptable animal deserves every chance at finding a forever home.
Each year Kahlo is the premier sponsor of Tinsel & Tails and participates in other events such Woofstock. In addition, Kahlo hosts special events at our dealership, including Free Microchipping and Santa Paws.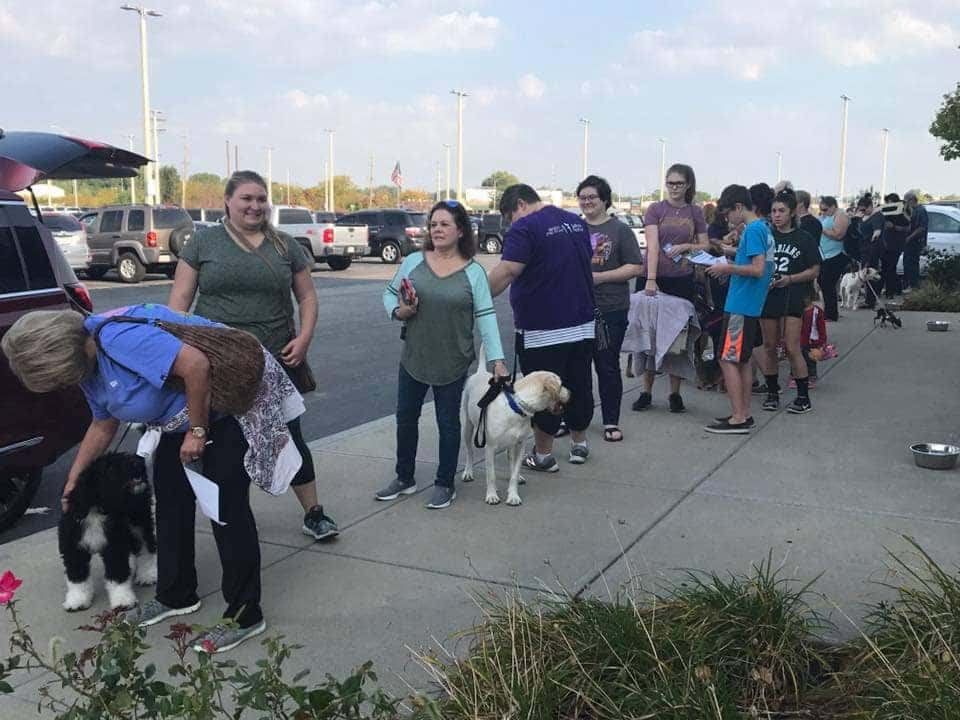 Cars 4 Classrooms
Cars 4 Classrooms is a easy and fun way to raise money for schools in our community. Kahlo can be invited to attend a school event, such as a Fall Festival or Winter Carnival, and we will bring vehicles which can be test driven by attendees to earn donations for the school.
In November 2017, Kahlo brought Cars 4 Classrooms to Amy Beverland Elementary and raised $680 through test drives and social media posts. If your school is interested in participating in the Cars 4 Classrooms program, please contact us for more information.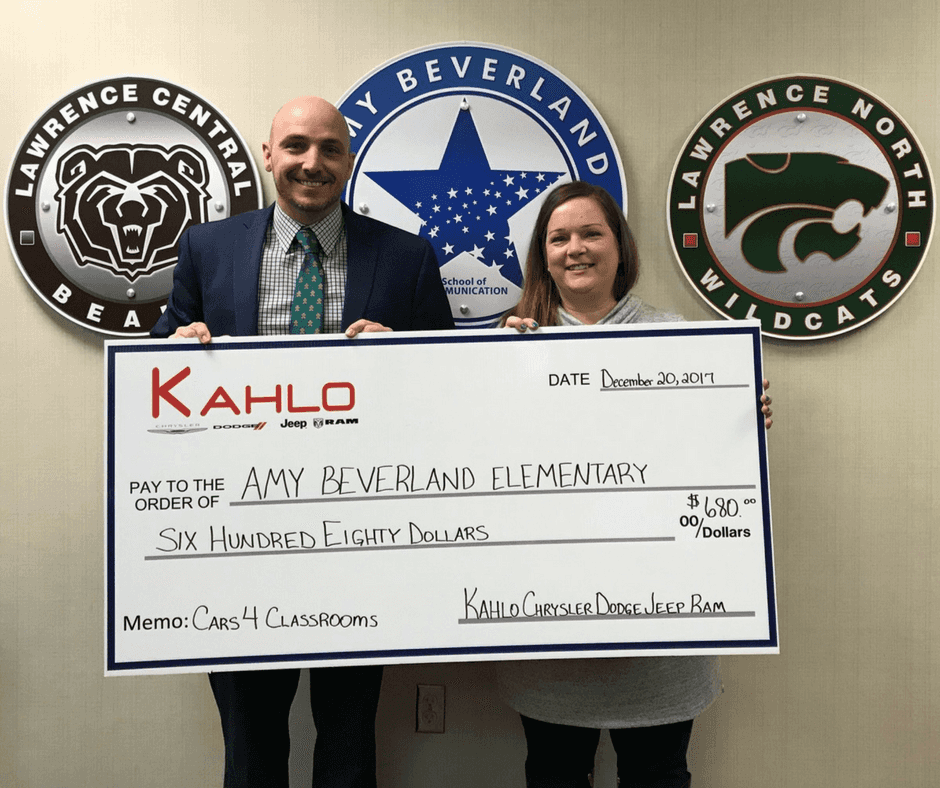 ---