New Ram New 2019 RAM 1500 for Sale Near Me for Sale in Noblesville, IN

Learn About the All-New 2019 Ram 1500 in Noblesville, IN
The highly anticipated, compete redesign of the Ram truck line is here and it has exceeded all expectations. The first and most obvious change is to the grill which sports a completely different look from previous years' chrome 4-block look. But that's just the beginning in terms of what's different with the all-new 2019 Ram 1500. Some of the highlights include a larger yet lighter frame, better gas mileage, and superior interior design. Read on below to find out about the abundance of changes in this completely redesigned 2019 Ram 1500 truck. MSRP for the all-new 2019 Ram 1500 starts at $38,515.
Best-In-Class
Largest available touch-screen in the segment – 12″
Best-in-class V8 Towing – 12,750 lbs
Highest number of speakers in segment – 19
Most powerful audio system – 900 watt amp.
Largest brakes in segment – 14.9″ (front)
More leather & real wood than Silverado 1500 or F-150
Best-in-class rear leg room – 45.1″
Best-in-class interior storage volume – 151.1L
Unsurpassed V6 naturally-aspired towing – 7,730 lbs
Best-in-class entry V6 horsepower – 305hp
Best-in-class aero – 13.2 CdA
Best-in-class Interior quietness – 57.6dBa
Strength
Aluminim hood and tailgate
Stronger cab and box
Stronger frame
Capability
Expanded off-road 4×4 capability
More efficient cargo management
More towing & more payload
Next generation powertrain with eTorque
Trim levels
The all-new 2019 Ram 1500 is available in 6 different trim levels. Compare options.
Limited
Rebel
Big Horn
Laramie
Laramie LongHorn
Tradesman
Class Exclusive
12″ Touchscreen Media Center
Coil link rear suspension
4-Corner air suspension
RAMBOX Cargo Management
Reclining rear seta
Rear seat ventilation
Rear seat fold-down center console
Reconfigurable front center console
Active air dam
In-floor storage
Technology
Class-exclusive 12″ touchscreen
Most active safety features
Improved fuel efficiency
Smart technology
Luxury
Class-exclusive multi-link coil spring rear suspension
Best-in-class rear leg room
All-new exterior & interior styling
Watch our 2019 Ram 1500 Reveal Walk-Around Video
Photo Gallery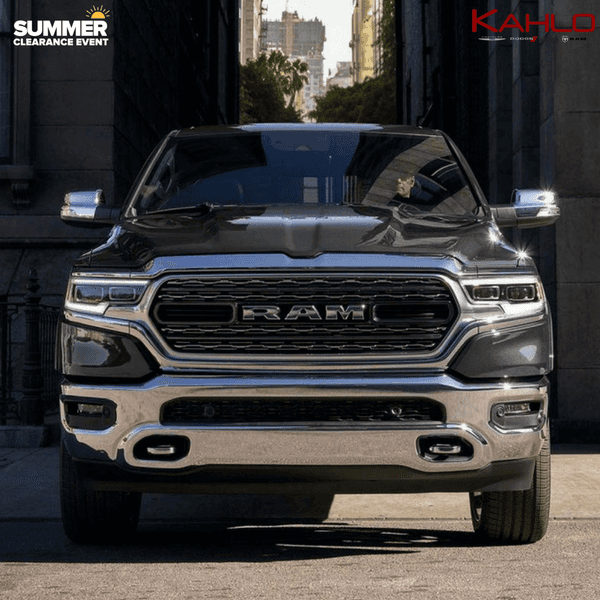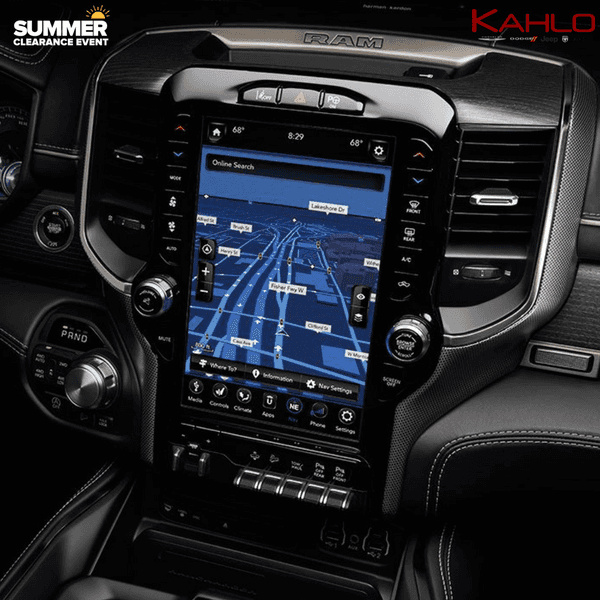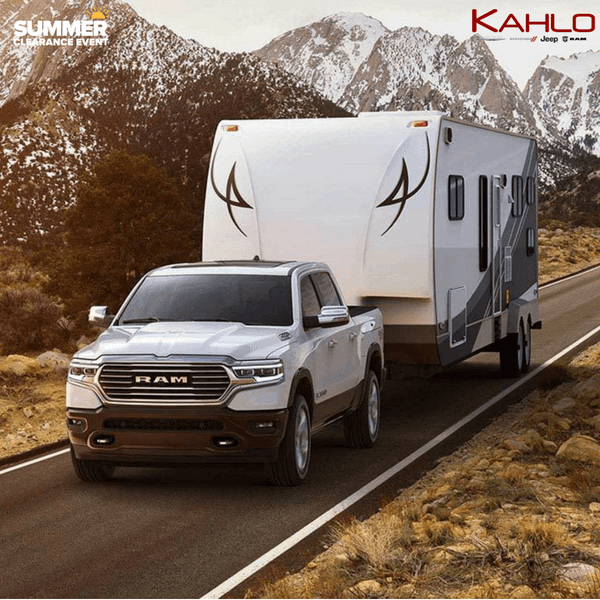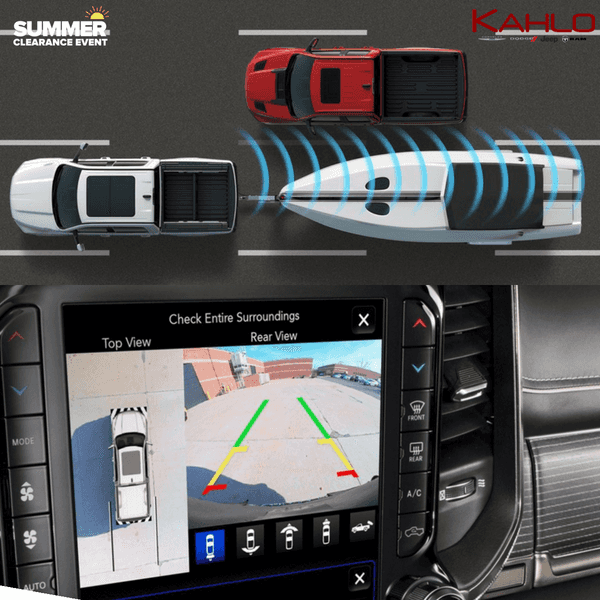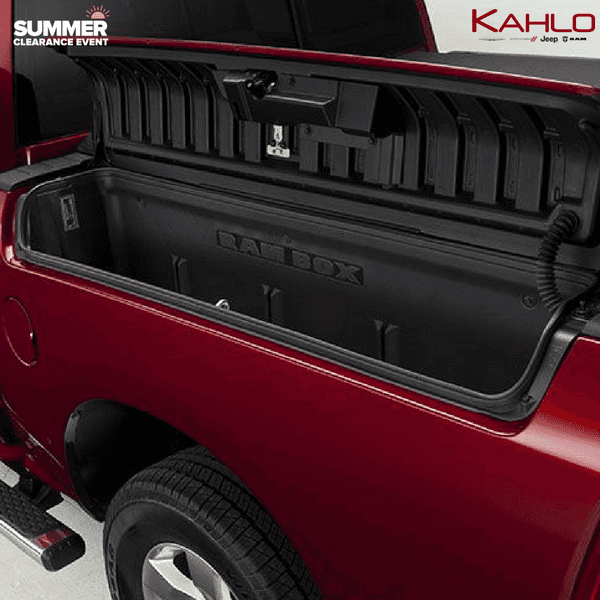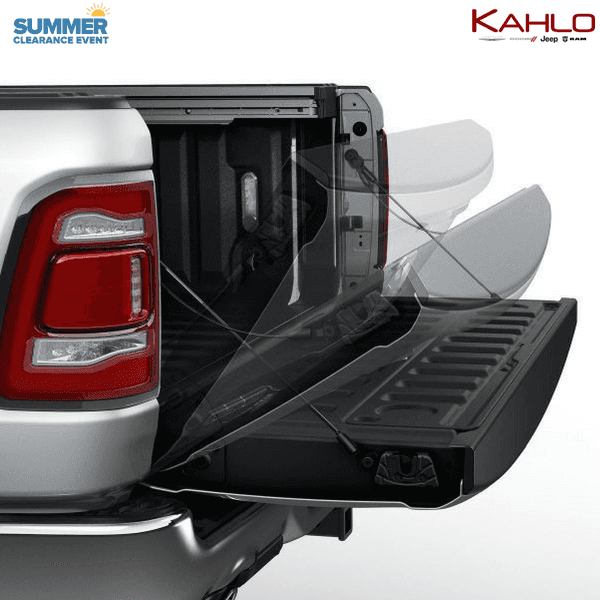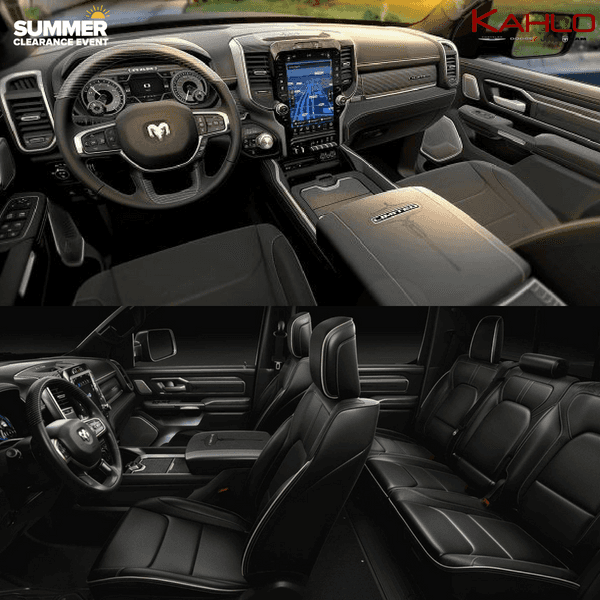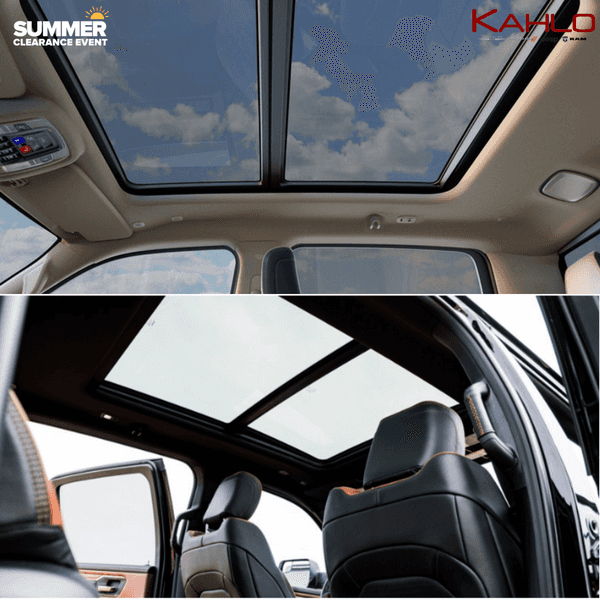 Browse Inventory – New 2019 Ram 1500 in Noblesville, IN

19

Matching Vehicles

Found

VIN: 1C6SRFBT0KN915940

Stock #: 19R525

Explore Payment Options

Pick Your Payment and Loan Terms
Get An Estimate For Your Trade-In
Select Protection Plans and Accessories

Factory MSRP: $47,070 $9,495 off MSRP! Priced below KBB Fair Purchase Price! 2019 Ram 1500 Big Horn/Lone Star Bright White Clearcoat 4WD 8-Speed Autom ...

[ more ]

Explore Payment Options

Pick Your Payment and Loan Terms
Get An Estimate For Your Trade-In
Select Protection Plans and Accessories

Factory MSRP: $47,070 $9,495 off MSRP! Priced below KBB Fair Purchase Price! 2019 Ram 1500 Big Horn/Lone Star Bright White Clearcoat 4WD 8-Speed Automatic HEMI 5.7L V8 Multi Displacement VVT ABS brakes, Alloy wheels, Compass, Electronic Stability Control, Heated door mirrors, Illuminated entry, Low tire pressure warning, ParkView Rear Back-Up Camera, Remote keyless entry, Traction control. Awards: * Motor Trend Automobiles of the year Welcome to Kahlo Chrysler Dodge Jeep Ram! Never pay too much for the right vehicle! Price includes: $1,500 - Great Lakes 2019 Bonus Cash GLCKA. Exp. 12/02/2019, $500 - 2019 Retail Bonus Cash GLCKA1. Exp. 12/02/2019, $500 - Chrysler Capital 2019 Bonus Cash 44CKB3. Exp. 12/02/2019, $2,000 - 2019 Retail Consumer Cash 42CK1. Exp. 12/02/2019

VIN: 1C6SRFBT9KN915984

Stock #: 19R483

Explore Payment Options

Pick Your Payment and Loan Terms
Get An Estimate For Your Trade-In
Select Protection Plans and Accessories

Factory MSRP: $47,170 $9,509 off MSRP! Priced below KBB Fair Purchase Price! 2019 Ram 1500 Big Horn/Lone Star Red 4WD 8-Speed Automatic HEMI 5.7L V8 M ...

[ more ]

Explore Payment Options

Pick Your Payment and Loan Terms
Get An Estimate For Your Trade-In
Select Protection Plans and Accessories

Factory MSRP: $47,170 $9,509 off MSRP! Priced below KBB Fair Purchase Price! 2019 Ram 1500 Big Horn/Lone Star Red 4WD 8-Speed Automatic HEMI 5.7L V8 Multi Displacement VVT ABS brakes, Alloy wheels, Compass, Electronic Stability Control, Heated door mirrors, Illuminated entry, Low tire pressure warning, ParkView Rear Back-Up Camera, Remote keyless entry, Traction control. Awards: * Motor Trend Automobiles of the year Welcome to Kahlo Chrysler Dodge Jeep Ram! Never pay too much for the right vehicle! Price includes: $1,500 - Great Lakes 2019 Bonus Cash GLCKA. Exp. 12/02/2019, $500 - 2019 Retail Bonus Cash GLCKA1. Exp. 12/02/2019, $500 - Chrysler Capital 2019 Bonus Cash 44CKB3. Exp. 12/02/2019, $2,000 - 2019 Retail Consumer Cash 42CK1. Exp. 12/02/2019

VIN: 1C6SRFBT5KN916095

Stock #: 19R484

Explore Payment Options

Pick Your Payment and Loan Terms
Get An Estimate For Your Trade-In
Select Protection Plans and Accessories

Factory MSRP: $47,270 $9,523 off MSRP! Priced below KBB Fair Purchase Price! 2019 Ram 1500 Big Horn/Lone Star Crystal Metallic 4WD 8-Speed Automatic H ...

[ more ]

Explore Payment Options

Pick Your Payment and Loan Terms
Get An Estimate For Your Trade-In
Select Protection Plans and Accessories

Factory MSRP: $47,270 $9,523 off MSRP! Priced below KBB Fair Purchase Price! 2019 Ram 1500 Big Horn/Lone Star Crystal Metallic 4WD 8-Speed Automatic HEMI 5.7L V8 Multi Displacement VVT ABS brakes, Alloy wheels, Compass, Electronic Stability Control, Heated door mirrors, Illuminated entry, Low tire pressure warning, ParkView Rear Back-Up Camera, Remote keyless entry, Traction control. Awards: * Motor Trend Automobiles of the year Welcome to Kahlo Chrysler Dodge Jeep Ram! Never pay too much for the right vehicle! Price includes: $1,500 - Great Lakes 2019 Bonus Cash GLCKA. Exp. 12/02/2019, $500 - 2019 Retail Bonus Cash GLCKA1. Exp. 12/02/2019, $500 - Chrysler Capital 2019 Bonus Cash 44CKB3. Exp. 12/02/2019, $2,000 - 2019 Retail Consumer Cash 42CK1. Exp. 12/02/2019

VIN: 1C6SRFBT6KN915957

Stock #: 19R496

Explore Payment Options

Pick Your Payment and Loan Terms
Get An Estimate For Your Trade-In
Select Protection Plans and Accessories

Factory MSRP: $47,615 $9,569 off MSRP! Priced below KBB Fair Purchase Price! 2019 Ram 1500 Big Horn/Lone Star Red 4WD 8-Speed Automatic HEMI 5.7L V8 M ...

[ more ]

Explore Payment Options

Pick Your Payment and Loan Terms
Get An Estimate For Your Trade-In
Select Protection Plans and Accessories

Factory MSRP: $47,615 $9,569 off MSRP! Priced below KBB Fair Purchase Price! 2019 Ram 1500 Big Horn/Lone Star Red 4WD 8-Speed Automatic HEMI 5.7L V8 Multi Displacement VVT ABS brakes, Alloy wheels, Compass, Electronic Stability Control, Heated door mirrors, Illuminated entry, Low tire pressure warning, ParkView Rear Back-Up Camera, Remote keyless entry, Traction control. Awards: * Motor Trend Automobiles of the year Welcome to Kahlo Chrysler Dodge Jeep Ram! Never pay too much for the right vehicle! Price includes: $1,500 - Great Lakes 2019 Bonus Cash GLCKA. Exp. 12/02/2019, $500 - 2019 Retail Bonus Cash GLCKA1. Exp. 12/02/2019, $500 - Chrysler Capital 2019 Bonus Cash 44CKB3. Exp. 12/02/2019, $2,000 - 2019 Retail Consumer Cash 42CK1. Exp. 12/02/2019

VIN: 1C6SRFBT8KN916091

Stock #: 19R520

Explore Payment Options

Pick Your Payment and Loan Terms
Get An Estimate For Your Trade-In
Select Protection Plans and Accessories

Factory MSRP: $47,715 $9,583 off MSRP! Priced below KBB Fair Purchase Price! 2019 Ram 1500 Big Horn/Lone Star Crystal Metallic 4WD 8-Speed Automatic H ...

[ more ]

Explore Payment Options

Pick Your Payment and Loan Terms
Get An Estimate For Your Trade-In
Select Protection Plans and Accessories

Factory MSRP: $47,715 $9,583 off MSRP! Priced below KBB Fair Purchase Price! 2019 Ram 1500 Big Horn/Lone Star Crystal Metallic 4WD 8-Speed Automatic HEMI 5.7L V8 Multi Displacement VVT ABS brakes, Alloy wheels, Compass, Electronic Stability Control, Heated door mirrors, Illuminated entry, Low tire pressure warning, ParkView Rear Back-Up Camera, Remote keyless entry, Traction control. Awards: * Motor Trend Automobiles of the year Welcome to Kahlo Chrysler Dodge Jeep Ram! Never pay too much for the right vehicle! Price includes: $1,500 - Great Lakes 2019 Bonus Cash GLCKA. Exp. 12/02/2019, $500 - 2019 Retail Bonus Cash GLCKA1. Exp. 12/02/2019, $500 - Chrysler Capital 2019 Bonus Cash 44CKB3. Exp. 12/02/2019, $2,000 - 2019 Retail Consumer Cash 42CK1. Exp. 12/02/2019

VIN: 1C6SRFBT3KN916094

Stock #: 19R498

Explore Payment Options

Pick Your Payment and Loan Terms
Get An Estimate For Your Trade-In
Select Protection Plans and Accessories

Factory MSRP: $47,715 $9,583 off MSRP! Priced below KBB Fair Purchase Price! 2019 Ram 1500 Big Horn/Lone Star Crystal Metallic 4WD 8-Speed Automatic H ...

[ more ]

Explore Payment Options

Pick Your Payment and Loan Terms
Get An Estimate For Your Trade-In
Select Protection Plans and Accessories

Factory MSRP: $47,715 $9,583 off MSRP! Priced below KBB Fair Purchase Price! 2019 Ram 1500 Big Horn/Lone Star Crystal Metallic 4WD 8-Speed Automatic HEMI 5.7L V8 Multi Displacement VVT ABS brakes, Alloy wheels, Compass, Electronic Stability Control, Heated door mirrors, Illuminated entry, Low tire pressure warning, ParkView Rear Back-Up Camera, Remote keyless entry, Traction control. Awards: * Motor Trend Automobiles of the year Welcome to Kahlo Chrysler Dodge Jeep Ram! Never pay too much for the right vehicle! Price includes: $1,500 - Great Lakes 2019 Bonus Cash GLCKA. Exp. 12/02/2019, $500 - 2019 Retail Bonus Cash GLCKA1. Exp. 12/02/2019, $500 - Chrysler Capital 2019 Bonus Cash 44CKB3. Exp. 12/02/2019, $2,000 - 2019 Retail Consumer Cash 42CK1. Exp. 12/02/2019

VIN: 1C6SRFGT9KN658284

Stock #: 19R366

Explore Payment Options

Pick Your Payment and Loan Terms
Get An Estimate For Your Trade-In
Select Protection Plans and Accessories

Factory MSRP: $44,769 $5,469 off MSRP! Priced below KBB Fair Purchase Price! 2019 Ram 1500 Tradesman Red 4WD 8-Speed Automatic HEMI 5.7L V8 Multi Disp ...

[ more ]

Explore Payment Options

Pick Your Payment and Loan Terms
Get An Estimate For Your Trade-In
Select Protection Plans and Accessories

Factory MSRP: $44,769 $5,469 off MSRP! Priced below KBB Fair Purchase Price! 2019 Ram 1500 Tradesman Red 4WD 8-Speed Automatic HEMI 5.7L V8 Multi Displacement VVT ABS brakes, Compass, Electronic Stability Control, Heated door mirrors, Illuminated entry, Low tire pressure warning, ParkView Rear Back-Up Camera, Remote keyless entry, Traction control. Awards: * Motor Trend Automobiles of the year Welcome to Kahlo Chrysler Dodge Jeep Ram! Never pay too much for the right vehicle! Price includes: $1,500 - Great Lakes 2019 Bonus Cash GLCKA. Exp. 12/02/2019, $500 - Chrysler Capital 2019 Bonus Cash 44CKB3. Exp. 12/02/2019, $1,000 - 2019 Retail Consumer Cash 42CK1. Exp. 12/02/2019

VIN: 1C6SRFBT5KN886676

Stock #: 19R480

Explore Payment Options

Pick Your Payment and Loan Terms
Get An Estimate For Your Trade-In
Select Protection Plans and Accessories

Factory MSRP: $51,155 $10,050 off MSRP! Priced below KBB Fair Purchase Price! 2019 Ram 1500 Big Horn/Lone Star Crystal Metallic 4WD 8-Speed Automatic ...

[ more ]

Explore Payment Options

Pick Your Payment and Loan Terms
Get An Estimate For Your Trade-In
Select Protection Plans and Accessories

Factory MSRP: $51,155 $10,050 off MSRP! Priced below KBB Fair Purchase Price! 2019 Ram 1500 Big Horn/Lone Star Crystal Metallic 4WD 8-Speed Automatic HEMI 5.7L V8 Multi Displacement VVT ABS brakes, Alloy wheels, Compass, Electronic Stability Control, Heated door mirrors, Illuminated entry, Low tire pressure warning, ParkView Rear Back-Up Camera, Remote keyless entry, Traction control. Awards: * Motor Trend Automobiles of the year Welcome to Kahlo Chrysler Dodge Jeep Ram! Never pay too much for the right vehicle! Price includes: $1,500 - Great Lakes 2019 Bonus Cash GLCKA. Exp. 12/02/2019, $500 - 2019 Retail Bonus Cash GLCKA1. Exp. 12/02/2019, $500 - Chrysler Capital 2019 Bonus Cash 44CKB3. Exp. 12/02/2019, $2,000 - 2019 Retail Consumer Cash 42CK1. Exp. 12/02/2019

VIN: 1C6SRFBT8KN886672

Stock #: 19R477

Explore Payment Options

Pick Your Payment and Loan Terms
Get An Estimate For Your Trade-In
Select Protection Plans and Accessories

Factory MSRP: $51,155 $10,050 off MSRP! Priced below KBB Fair Purchase Price! 2019 Ram 1500 Big Horn/Lone Star Crystal Metallic 4WD 8-Speed Automatic ...

[ more ]

Explore Payment Options

Pick Your Payment and Loan Terms
Get An Estimate For Your Trade-In
Select Protection Plans and Accessories

Factory MSRP: $51,155 $10,050 off MSRP! Priced below KBB Fair Purchase Price! 2019 Ram 1500 Big Horn/Lone Star Crystal Metallic 4WD 8-Speed Automatic HEMI 5.7L V8 Multi Displacement VVT ABS brakes, Alloy wheels, Compass, Electronic Stability Control, Heated door mirrors, Illuminated entry, Low tire pressure warning, ParkView Rear Back-Up Camera, Remote keyless entry, Traction control. Awards: * Motor Trend Automobiles of the year Welcome to Kahlo Chrysler Dodge Jeep Ram! Never pay too much for the right vehicle! Price includes: $1,500 - Great Lakes 2019 Bonus Cash GLCKA. Exp. 12/02/2019, $500 - 2019 Retail Bonus Cash GLCKA1. Exp. 12/02/2019, $500 - Chrysler Capital 2019 Bonus Cash 44CKB3. Exp. 12/02/2019, $2,000 - 2019 Retail Consumer Cash 42CK1. Exp. 12/02/2019

VIN: 1C6SRFFT3KN898822

Stock #: 19R463

Explore Payment Options

Pick Your Payment and Loan Terms
Get An Estimate For Your Trade-In
Select Protection Plans and Accessories

Factory MSRP: $53,010 $10,443 off MSRP! Priced below KBB Fair Purchase Price! 2019 Ram 1500 Big Horn/Lone Star Diamond Black 4WD 8-Speed Automatic HEM ...

[ more ]

Explore Payment Options

Pick Your Payment and Loan Terms
Get An Estimate For Your Trade-In
Select Protection Plans and Accessories

Factory MSRP: $53,010 $10,443 off MSRP! Priced below KBB Fair Purchase Price! 2019 Ram 1500 Big Horn/Lone Star Diamond Black 4WD 8-Speed Automatic HEMI 5.7L V8 Multi Displacement VVT eTorque HEMI 5.7L V8 Multi Displacement VVT eTorque. Welcome to Kahlo Chrysler Dodge Jeep Ram! Never pay too much for the right vehicle! Price includes: $1,750 - Great Lakes 2019 Bonus Cash GLCKA. Exp. 12/02/2019, $500 - 2019 Retail Bonus Cash GLCKA1. Exp. 12/02/2019, $500 - Chrysler Capital 2019 Bonus Cash 44CKB3. Exp. 12/02/2019, $2,000 - 2019 Retail Consumer Cash 42CK1. Exp. 12/02/2019

VIN: 1C6SRFFT3KN775635

Stock #: 19R347

Explore Payment Options

Pick Your Payment and Loan Terms
Get An Estimate For Your Trade-In
Select Protection Plans and Accessories

Factory MSRP: $53,575 $10,520 off MSRP! Priced below KBB Fair Purchase Price! 2019 Ram 1500 Big Horn/Lone Star Steel Metallic 4WD 8-Speed Automatic HE ...

[ more ]

Explore Payment Options

Pick Your Payment and Loan Terms
Get An Estimate For Your Trade-In
Select Protection Plans and Accessories

Factory MSRP: $53,575 $10,520 off MSRP! Priced below KBB Fair Purchase Price! 2019 Ram 1500 Big Horn/Lone Star Steel Metallic 4WD 8-Speed Automatic HEMI 5.7L V8 Multi Displacement VVT ABS brakes, Compass, Electronic Stability Control, Heated door mirrors, Illuminated entry, Low tire pressure warning, ParkView Rear Back-Up Camera, Remote keyless entry, Traction control. Welcome to Kahlo Chrysler Dodge Jeep Ram! Never pay too much for the right vehicle! Price includes: $1,750 - Great Lakes 2019 Bonus Cash GLCKA. Exp. 12/02/2019, $500 - 2019 Retail Bonus Cash GLCKA1. Exp. 12/02/2019, $500 - Chrysler Capital 2019 Bonus Cash 44CKB3. Exp. 12/02/2019, $2,000 - 2019 Retail Consumer Cash 42CK1. Exp. 12/02/2019

VIN: 1C6RRFFG6KN675224

Stock #: 19R215

Explore Payment Options

Pick Your Payment and Loan Terms
Get An Estimate For Your Trade-In
Select Protection Plans and Accessories

Recent Arrival! Factory MSRP: $53,105 $10,251 off MSRP! Priced below KBB Fair Purchase Price! 2019 Ram 1500 Big Horn/Lone Star Black / Forest Green 4W ...

[ more ]

Explore Payment Options

Pick Your Payment and Loan Terms
Get An Estimate For Your Trade-In
Select Protection Plans and Accessories

Recent Arrival! Factory MSRP: $53,105 $10,251 off MSRP! Priced below KBB Fair Purchase Price! 2019 Ram 1500 Big Horn/Lone Star Black / Forest Green 4WD 8-Speed Automatic 3.6L V6 24V VVT. Wheel-to-wheel side steps added. Welcome to Kahlo Chrysler Dodge Jeep Ram! Never pay too much for the right vehicle! Price includes: $4,000 - 2019 Retail Consumer Cash **CK1. Exp. 10/31/2018, $500 - 2019 Retail Bonus Cash **CKA1 (Exclu-MA,SW). Exp. 10/31/2018, $500 - Great Lakes 2019 Bonus Cash GLCKA. Exp. 10/31/2018

VIN: 1C6SRFFT8KN855321

Stock #: 19R415

Explore Payment Options

Pick Your Payment and Loan Terms
Get An Estimate For Your Trade-In
Select Protection Plans and Accessories

Factory MSRP: $58,285 $11,159 off MSRP! Priced below KBB Fair Purchase Price! 2019 Ram 1500 Big Horn/Lone Star Bright White Clearcoat 4WD 8-Speed Auto ...

[ more ]

Explore Payment Options

Pick Your Payment and Loan Terms
Get An Estimate For Your Trade-In
Select Protection Plans and Accessories

Factory MSRP: $58,285 $11,159 off MSRP! Priced below KBB Fair Purchase Price! 2019 Ram 1500 Big Horn/Lone Star Bright White Clearcoat 4WD 8-Speed Automatic HEMI 5.7L V8 Multi Displacement VVT HEMI 5.7L V8 Multi Displacement VVT. Welcome to Kahlo Chrysler Dodge Jeep Ram! Never pay too much for the right vehicle! Price includes: $1,750 - Great Lakes 2019 Bonus Cash GLCKA. Exp. 12/02/2019, $500 - 2019 Retail Bonus Cash GLCKA1. Exp. 12/02/2019, $500 - Chrysler Capital 2019 Bonus Cash 44CKB3. Exp. 12/02/2019, $2,000 - 2019 Retail Consumer Cash 42CK1. Exp. 12/02/2019

VIN: 1C6SRFJT3KN861552

Stock #: 19R438

Explore Payment Options

Pick Your Payment and Loan Terms
Get An Estimate For Your Trade-In
Select Protection Plans and Accessories

Factory MSRP: $59,230 $11,448 off MSRP! Priced below KBB Fair Purchase Price! 2019 Ram 1500 Laramie Diamond Black 4WD 8-Speed Automatic HEMI 5.7L V8 M ...

[ more ]

Explore Payment Options

Pick Your Payment and Loan Terms
Get An Estimate For Your Trade-In
Select Protection Plans and Accessories

Factory MSRP: $59,230 $11,448 off MSRP! Priced below KBB Fair Purchase Price! 2019 Ram 1500 Laramie Diamond Black 4WD 8-Speed Automatic HEMI 5.7L V8 Multi Displacement VVT eTorque HEMI 5.7L V8 Multi Displacement VVT eTorque. Welcome to Kahlo Chrysler Dodge Jeep Ram! Never pay too much for the right vehicle! Price includes: $2,500 - Great Lakes 2019 Bonus Cash GLCKA. Exp. 12/02/2019, $500 - Chrysler Capital 2019 Bonus Cash 44CKB3. Exp. 12/02/2019, $1,000 - 2019 Retail Consumer Cash 42CK1. Exp. 12/02/2019

VIN: 1C6SRFJT1KN636062

Stock #: 19R575

Explore Payment Options

Pick Your Payment and Loan Terms
Get An Estimate For Your Trade-In
Select Protection Plans and Accessories

2019 Ram 1500 Laramie billet silver metallic clearcoat 4WD 8-Speed Automatic HEMI 5.7L V8 Multi Displacement VVT HEMI 5.7L V8 Multi Displacement VVT. ...

[ more ]